Student Learning (or Learner) Certifications is an excellent way for students to obtain professional certifications that they may not be able to otherwise due to experience. Learner certification can be obtained for a college course you've taken to validate you learning as it applies to real-world on the job training or to justify your level of hands-on knowledge in a particular area of expertise. You have the opportunity to complete video/audio/text CBT (Computer Based Training) modules to assist you as to strive for advancement. As you complete the exams, you have the opportunity to earn badges to verify the knowledge gained. The badges will be added to your profile for employers as they determine the right fit for their particular project. The perfect solution for busy college student professionals who need to balance work, family, and career building. Getting a certificate proves your commitment to upgrade your skills, gives you the credibility needed for more responsibilities, larger projects, and a higher salary. In addition, documented knowledge is often the key factor when hiring new personnel. Your certificate might advance your career or help you to start a new one. Also, have in mind that employees with certifications increase their company's chances of retaining old and getting new customers. You will do your company a favor getting certified. Expect your company and/or college to support you in this. The best thing about our exams is they are a challenging but inexpensive way to validate your progressive experience. Begin obtain your student learning certifications today!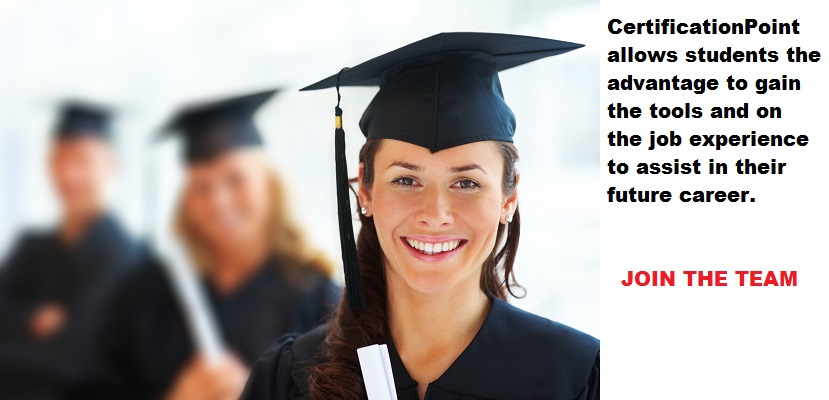 Benefits:
Study at no cost
Study when it is convenient
Study from your own computer
Complete your studies in a few weeks
Reach Your Potential, validate Your Credential

Brought to you by Certificationpoint!