Reaching Your Potential, Validating Your Credentials

Validate your experience as you successfully complete short and long term work projects!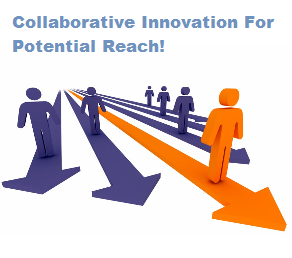 CertificationPoint is an exciting online employment marketplace for freelance jobs and career progression. CertificationPoint allows clients to hire businesses, college students (via project based learning), as well as independent contractors.

The online collaborative tools offered allow for onsite and/or remote team project management. Independent contractors, businesses, and college students create online profiles and portfolios, bid & apply for work/jobs, submit proposals for jobs, and collaborate and receive payment through available funds transfer processors used by CertificationPoint.


A concept initially created and conceptualized as part of a 2007 project management tasking at the UMUC named "An Open Resource Allowing For College Students Learning Via Real World Projects". The founders of CertificationPoint saw an opportunity for improvement in the process of what was available to college students once they graduated while having limited resume, experience, and business contacts to go along with an expensive degree. Hence the introduction of a project based learning initiative combined with student freelance.
CertificationPoint, most importantly, enables centralized career management/progresssion for businesses, contractors and college students.
Collaborative Innovation
The introduction of college students to the CertificationPoint.Org eMarketplace has increased competition for bid-based global work projects, while quality of work has decreased. The need arose for a student-only platform allowing students to hone their skills and increase their experience w/peers and the help of qualified mentors in a project based learning setting. This idea of introducing college students to the career field neutral website to build up their on-the-job skills and resume while in college has really caught on in an industry traditionally reserved for business professionals and professional freelancers and will only grow over time.
Our book "Unleashing Your Harnessed Potential" is now available for purchase! Note: You can get a copy from our eStore or on Amazon.com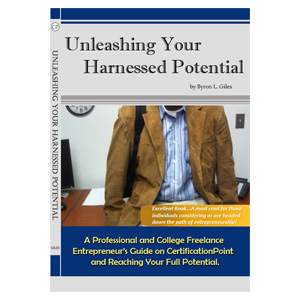 Buy Our Book on Amazon.com
Haven't received your
CERTOKEN
yet? Just hearing about the CERTOKEN?
Find out more about CERTOKENS by clicking this link!
Have a great day and thanks for supporting the CertificationPoint Initiative!
Get Social With CertificationPoint: