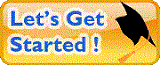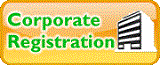 Share With A Peer/Colleague:
Note: Click The Respective Link, Select The State Your School Is Located And Signing Up! Are You Ready To Freelance, College Students?
Now You Can Earn Points In Several Ways Towards Building Up Your Vesting Account
Find Out More -> Vesting Accounts Opportunity
Student Freelance Job/Work Program:
Career Gateway Preparatory Program (CGPP)
Provider:
CertificationPoint.Org
Mission:
Ensuring College Students A Means Of Reaching Their Potential While Validating Their Credentials.
The Career Gateway Preparatory Program (project based learning) serves as a way of connecting college students with local, national and global business as a way for students to gain real world experience. All freelance/project based learning job projects will have a qualified project manager and mentor to ensure both jobs and projects meet the required objectives of the businesses involved. Building trust between the two is important and CertificationPoint.Org has
THE
working model.Certificationpoint.Org will help students develop real-world know-how in the ten crucial skill groups.
Work Ethic
Physical Performance
Speaking
Writing
Teamwork
Influencing People
Research
Number Crunching
Critical Thinking
Problem Solving

Select Your State's School To Begin The Registration Process.



CGPP Portal Wiki Portal


More About Us:
CertificationPoint.Org strives to be the standard in overall centralization of one's verified credential information for employers to find the best and brightest college students & business professional freelancers. We provide a secure freelance job marketplace (along with project management tools) for businesses, freelance contractor professionals, college students, & teachers/instructors.
Program Advantages(Letter From CEO):
Advanced Learning Opportunity and Skill Development
Module/Milestone Based Group Student Real World Project Collaboration
Real World Lessons Learned Experience w/Clear End-State
Peer Reviews For Course Grade (When Part of College Course)
Connect & Network w/Businesses, Mentors and Like-Minded Students
Project Based Learning at it's BEST!
Career Skills & Information You Gain While Being Student:
Finance/Accounting
Website Developer
Website Designer
graphic Designer
Content Writing
Real Estate
Photography
Construction
Network & System Admin
and many others!
Course-Based Projects (CGPP) (a.k.a. Project Based Learning)
Mentor: Instructors, CertificationPoint mentors, and Alumni
Audience: Students & Student-Based Groups
Subject:
Career-related activities encountered in the student's area of specialization offered through an individualized agreement among the college, employer, and student. Under the supervision of the college and the employer, the student combines classroom learning with work experience. May include a instructor provided lecture component.
Initiative:
Instructors are permitted to post practice individual and group based freelance projects with to course/career objective to assist students in bridging the gap between classroom learning and work experience. Instructors, CertificationPoint mentors, and Alumni also act as the mentor for individual and group based freelance projects/jobs posted by businesses with in their respective region to add to business service buyer peace of mind with respect to new pipeline students working towards their submitted freelance project/job completion. Course companion text "Unleashing Your Harnessed Potential" will be available via CertificationPoint and Amazon.com ISBN-10: 146755228
Additional Notes:
Self-Responsibility and Responsibility to Others
1. Maintain accurate and complete degree/certificate major selection and contact information including name, address, phone number and emergency contact;
2. Balance personal obligations and educational pursuits. Work with a counselor / advisor to design a realistic schedule that dedicates adequate effort to be successful in college studies;
3. Know and follow the regulations and guidelines outlined in the University Student Code of Conduct and Student Handbook;
4. Maintain respectful and appropriate behavior within and outside the classroom;
5. Ask for help when needed. Use all available resources and facilities provided by the College to enhance the learning experience;
6. Attend scheduled advising sessions, tutorials, and other appointments. Cancel or reschedule only with good reasons as early as possible;
7.Arrive prepared for tutorial sessions, bringing all needed materials (books, syllabi, rough drafts, calculators, assignment sheets, etc.).
Disability Access Statement – In accordance with the Americans with Disabilities Act (ADA) and Section 504 of the Rehabilitation Act, it is the responsibility of the student to self-identify with the campus Disability Services office. Only those students with appropriate documentation will receive a letter of accommodation from the Disability Services office. Instructors are required to follow only those accommodation and/or services outlined in the letter of accommodation. For further information, please contact your respective college Disability Support Services office or visit the office. If you have specific needs, please discuss them privately with your instructor.
Regional Login Information
Region 1: Washington, Oregon, California, Nevada, Idaho, Arizona, Utah, New Mexico, Colorado, Wyoming, Montana
Region 2: North Dakota, South Dakota, Nebraska, Kansas, Oklahoma, Texas, Louisiana, Mississippi, Arkansas, Missouri
Region 3: Iowa, Wisconsin, Minnesota, Illinois, Tennessee, Alabama, Kentucky, Ohio, Indiana, Pennsylvania
Region 4: Georgia, Florida, South Carolina, North Carolina, Virginia, West Virginia, Maryland, Delaware, New Jersey, Connecticut
Region 5: Maine, Vermont, New York, New Hampshire, Massachusetts, Hawaii, Alaska, Michigan, Rhode Island
Region 6: International Colleges
Note: Use the National Map to find your colleges respective state.
Student Program Eligibility:
College Student, 2.0 GPA (Recommended), 1 Credential/Certification/Pre-Certification in Project Area by end of pilot program, 1 Verified Recommendation Letters
Student Additional Information:
Submit Email w/First & Last Name along with college College/University you are currently attending. For Group projects incl. Group Name. You will be provided a Group Lead. Please submit this information along with the information above.
Business Program Eligibility:
Corporate ID, 1 Business Related Credential
Additional Information To Submit:
Non-Profits/Business Name, Date Started, Point-of-Contact.
Application Deadline For Students:
August-January
Application Deadline For Non-Profits/Businesses:
Open
Student Registration:
Get Started Now!
College/Instructor Registration:
Get Started Now!
Business Registration:
Get Started Now!
For Additional Information:
info@CertificationPoint.Org
GET A FLYER FOR YOUR CAMPUS
College Group Subscription Program
Advanced Learning Opportunity and Skill Development
Module/Milestone Based Group Project Collaboration
Real World Lessons Learned Experience w/Clear End-State
Peer Reviews For Course Grade
Authentic Assignments For Projects Injected In The Classroom
Connect & Network w/Businesses, Mentors and Like-Minded Students
Published/Archived Freelance Case-Studies By Former Students
GET A FLYER FOR YOUR CAMPUS
Project Leads Request
Calling project leads!
Looking for a way to gain certified hours to achieve a particular certification or gain additional hours to keep a certification updated (i.e. PMP, CISSP, or CCNA), well you have come to the right place. CertificationPoint.Org offers professionals an excellent opportunity to gain expertise and/or credits for their particular certifications. Also, the opportunity exists for freelance project job leads to teach course free and/or fee-based courses.
Calling project leads!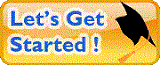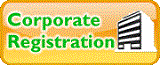 Note: Click The Respective Link On The U.S. Map, Select The State Your School Is Located And Sign Up! Are You Ready For Freelance Jobs/Project Based Learning?